CONFERENCE ROOMS AND
PRIVATE DAY OFFICES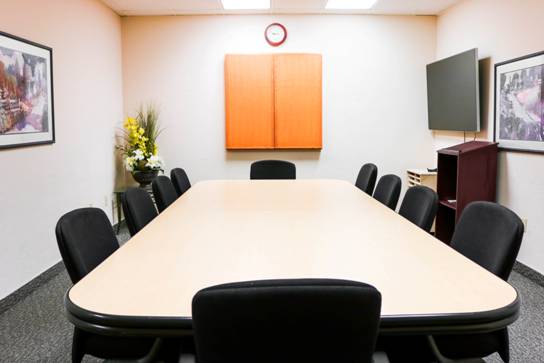 At our Diamond Bar Executive Suite Office Business Center, we have one Day Office which is a fully furnished executive office (excellent for one-on-one meetings) and two large Conference Rooms (adequate for training and team meetings) available for rental on an hourly basis. Meeting Room and Conference Rooms are equipped and ready for multi-media presentations.
Professional Environment
Appearance of Tenancy at our Facility Address
Perfectly Designed for Network Marketing Biz
Fully Furnished Executive Office for Rental (hourly)
Executive Meeting Room for Rental (hourly)
Large Conference Room for Rental (hourly)
Monthly Rental Terms Available (inquire)
Pre-paid Discounts Available (inquire)
Combo Package Discount Available (inquire)
Evening Rental Hours Available (inquire)
No Long Term Contract
ANSWERING SERVICE


All incoming calls are answered by our professional live operators in your company name or your own name. After the call has been answered, it can be transferred to your choice of your personal mobile phone, your home phone, your business phone, or assigned private voicemail box where you can retrieve your voicemail messages anytime & anywhere. Your client will think that you have a full-time receptionist.
Professional Operators
Courteous Operators
Prompt Live Answering
No Answering Machine
Customized Greetings
Fully Featured Voicemail
Message Delivery Option
Free Local Phone Number
Free Private Voicemail Box
24 Hours Account Setup
No Long Term Contract
No Per Minute Toll Charges
MAIL SERVICES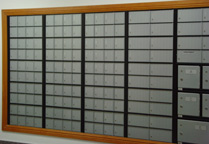 Any mail or package addressed to you or your company will be received by our staff. It can be picked up from our facility anytime during the normal business hours of 8AM to 5PM, Monday through Friday excluding holidays. You can print our business address on your personal business cards and our staff will represent your company at our business facility. Now, you can focus on more important productive activities instead of waiting for UPS or FedEx packages to arrive.
Use of Prestigious Business Address in Diamond Bar
Appearance of Tenancy at Our Facility Address
Assignment of Private Mailbox for Mail Retrieval
Efficient Mail & Package Receiving Service
Access to On-site Postage Stamp Machine
Access to On-Site Copier & Color/B&W Printer
Customized Greeting of Your On-Site Guest
Bulk/Mass Mailing Service Available (optional)
No Long Term Contract, Month-to-Month Contract
PRICING
Mail Service provides a professional business address for your company.
You will have the right to use our business address to receive all of your business mail, FedEx packages, UPS packages and all other courier packages. Our staff will receive and sign for all of your incoming mail and packages. No more waiting for an important package to arrive at your home or current business address. Stop by our office at your convenience and pick up your mail or package. Cost is $80 per month.
Answering Service provides professional telephone answering services for your company.
You will not have to hire a receptionist to answer your calls anymore. We will answer all incoming calls in your company name. We can even transfer your incoming calls to your home or cell phone. If you are not available, then the incoming calls will be forwarded to your personal voicemail box and you can retrieve your voicemail at your convenience anytime and anywhere. Cost starts as low as $60 per month.
Mail and Answering Service includes all of the above services. Cost is $120 per month.
Virtual Office Package Service offers several packages along with above combined services with the use of a fully-furnished private day office. Please contact us for detail information.